Depression, you are going DOWN
Posted: May 21, 2013
Filed under:
Health
| Tags: Depression, mental health, recovery, running
12 Comments
Depression, take a good look at these shoes. Why? Because they are going to kick your backside so hard you'll never want to come back.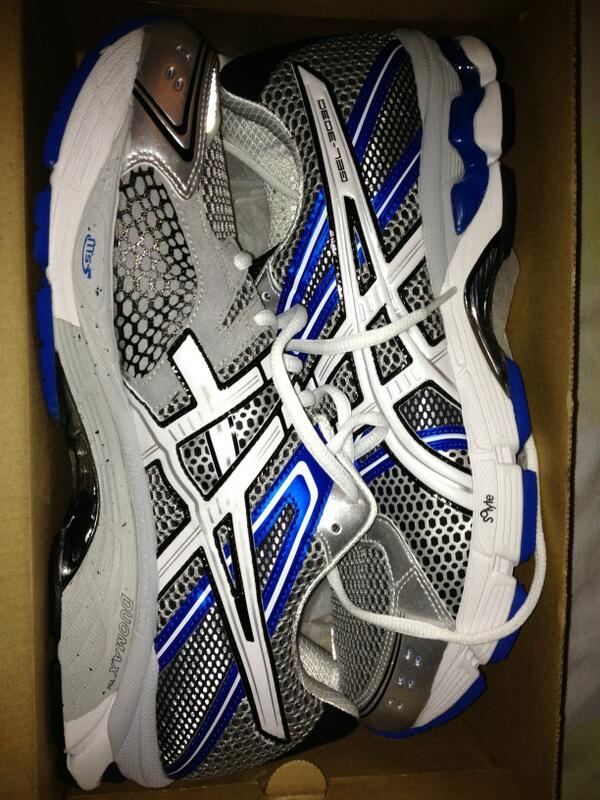 They may just be a pair of running shoes, but there is something special about them. They are the shoes I'll be wearing as I train for the Jane Tomlinson Run For All 10K in York this August, and on the day itself.
Not the most remarkable sporting feat you've ever heard of, I know, but this is more than just a run for me. This is personal.
I've done the York 10K twice before.
In 2009, before stress and depression entered my life, I trained well and enjoyed the event. I surprised myself by finishing in under an hour.
In 2010, I felt nothing, like I was running on autopilot, and when I found my time was slightly slower than the year before, depression mocked me and told me it wasn't good enough. I had failed, and I lost what was left of my enthusiasm for running – and most other things. I just couldn't see the point.
When I eventually returned to running at the end of last year, I vowed to get my own back on depression. Not only would I do the 10K again, I would take the opportunity to raise money that would help other people with depression.
The Blurt Foundation's online mentoring scheme is a fantastic, free, confidential resource for people with depression. You're assigned a mentor who understands depression because they've experienced it themselves.
When I need extra support and want to blurt something out, I turn to my mentor, who gets what I'm chuntering on about and helps me put it into perspective and to think things through. It has helped me to cope and ride the storm.
So, sporting my Blurt 'Run it out' T-shirt and wearing my new running shoes, I am aiming to raise £1,000 towards the mentoring scheme and to take my vengeance on depression.
Depression walked all over me and trampled my self-esteem under its big, black boots. This is payback time.
Every time I make the effort to go running, it's a mental victory for me over my shadowy nemesis. Every step I run is a kick up his posterior. Every pound I raise will be a punch in his vile mouth. I am going to hit depression where it hurts, over and over and over again – just like it did to me.
---